Congratulations on your new puppy! Thank you for opening your hearts and homes to one of our amazing puppies. We are so excited to see you and your puppy grow together and want to make sure you both are set up for success. When you met with Crystal for your meet and greet there was a lot of information covered and we want to make sure you have quick and easy access to it after you leave PetSmart and bring your puppy home. 
We would love to connect with you on social media, as you are now a part of the AZ CARE family, and be there to support you on your journey! Two of our board members will be joining you on your journey with the Top Gun puppies and have set up an Instagram for us to share experiences, tips and tricks we learn on the way, and celebrate the journey of all AZ CARE puppies together! Please send us photos, updates, tips, and questions as we all embark on this journey of puppy life together! 
Helpful resources, products, and links as new  puppy owners:
A lot of times, puppy proofing is very similar to baby proofing your home. You will want to exercise caution both indoors and outdoors for your puppy.
Checklist for Puppy-Proofing Indoors & Outdoors...
Read More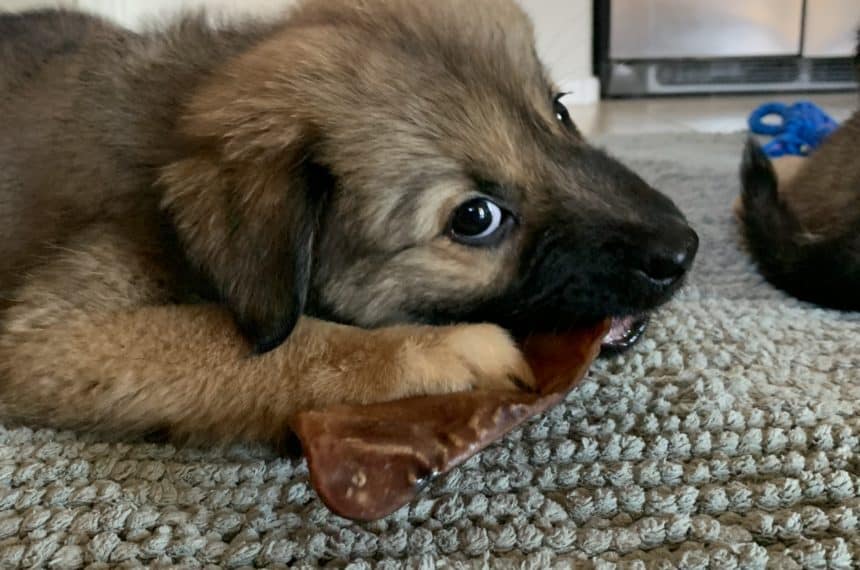 Q: What are good options for puppies in the chewing stages?
A: Promoting healthy chewing for your puppy is important! Below we have included some of the products that we have found both delightful for our pets and helpful to promote healthy chewing...
Read More
Q: What is your puppy eating and how long should they eat it for? (Rescue recommendation for the Top Gun Puppy Litter)
A: Purina ONE SmartBlend Natural Puppy Dog Food...
Read More
Q: What are some good options and resources for training my puppy?
A: Training your puppy to be a good canine citizen is important to ensuring a successful relationship between you and your pup. There are a lot of great resources out here in the East Valley and training options...
Read More
Q: When I am away from home and the puppy is in the kennel what is the best toy to give them?
A: When you are heading out of the house and the puppy is going to be staying in the kennel we want to make sure it is a positive experience for the puppy...
Read More
Q: What is the best way to protect my pup's feet in the AZ heat?
A: Living in AZ, protecting your pup's feet is paramount in the heat...
Q: What peanut butter brands are safe for my pup?
A: There a lot of brands of peanut butter that are dog specific and can be found on amazon as well as human brands...
Read More
In Maricopa County, all dogs three months of age and older are required to have a license and rabies vaccination.
Apply online- https://www.maricopa.gov/226/Dog-License
When applying for a dog license for the first time, you will need the following information...
Read More
Important Phone Numbers:
Pet Poison Help Line: 800-213-6680
Pinal County Animal Control: 520-866-7600
Maricopa County Animal Control: 602-506-7387
Apache Junction Animal Control: 480-983-4405
Arizona Humane Society : 480-366-4617
24 Hour Vets...
Read More
Other dog blogs for reference:
Feel like we are missing something? Comment below and let us know what resources you would like to see added to this list.  Thank you again for giving a wonderful home to one of our Top Gun Puppies! Wishing you all the best and let us know how we can best support you on your journey.